Come say goodbye to our MiG-29! We will probably see them the last time during the Slovak International Air Fest
Fans of flying will say goodbye to the plane during the SIAF at the Kuchyňa Airport in Malacky as early as on August 27 and 28.
"It is simply a beautiful, powerful and agile machine, which every expert and fan of aviation wanted to see. It was an aircraft that at that time finally achieved the same performance as that of Western and Eastern planes," says Ivan Hůlek about the fighter, who flew it for many years as a professional pilot and member of the display team of our Armed Forces.
They were made in the Soviet Union at the turn of the 80s and 90s. At that time, they were among the top planes in the military aircraft category. The first twenty fighters were acquired by the Czechoslovak People's Army in 1989. When Czechoslovakia was split, they were not divided in the usual ratio of 2:1, but each country received 10 fighters.
They were intended primarily for air defense of the country and designed to shoot down enemy aircraft. The wingspan of the MiG-29 is more than 11 meters. The fighter is almost five meters high and more than 17 meters long, which is about the size of a volleyball court. It flies up to a distance of 1,430 kilometers at a time, which is more than from Bratislava to London. Its maximum speed is 2,400 kilometers per hour, and it could cover the mentioned route in approximately 30 minutes. In addition, the fighter speed is twice the speed of sound.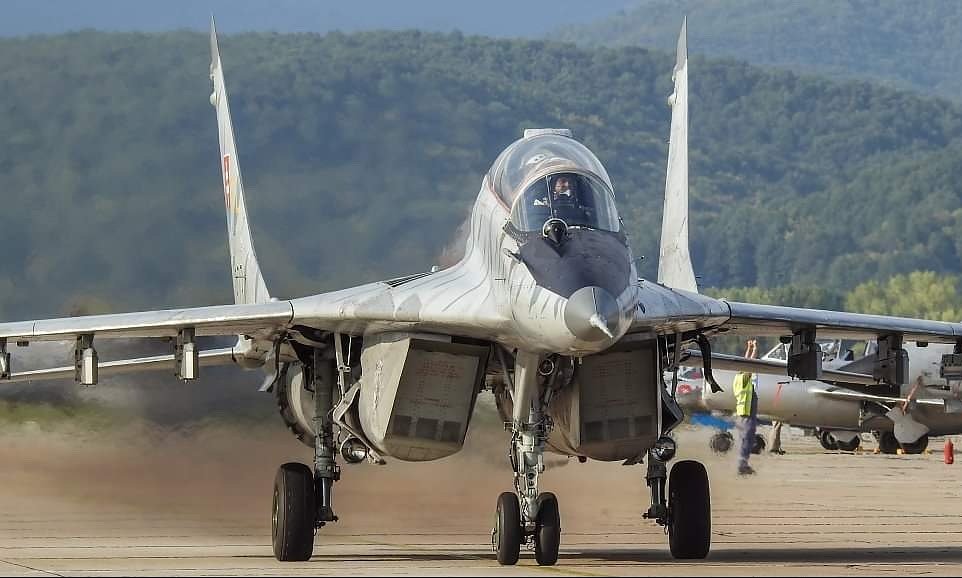 Therefore, at the time of the training flights, the Ministry of Defense of the Slovak Republic warned the citizens that when the fighter plane would fly over, they might hear a loud noise like an explosion, i.e. the shock wave that occurs when the speed of sound is exceeded.
After more than 30 years of service, the planes will now be grounded. "The fighters are still at the Sliač Airport. They will protect our airspace until the end of August; on August 27 and 28 you will see them at the SIAF, where they will officially say goodbye. We are negotiating with our allies and partners, what to do with them next. No decision has been made for now," wrote Minister of Defense Jaroslav Naď on the Twitter social network.
Thus, in addition to foreign and domestic military and civil aviation technology, breathtaking group or solo acrobatics and a rich accompanying program, the eleventh SIAF will also bring a presentation of the technology of the Armed Forces of the Slovak Republic. One of the most important points of the program will be an unrepeatable and historically important farewell to the MiG-29 fighters, which you should not miss.