SIAF 2023: All participants set a new level of performance
They were two completely different days. Although the composition of the programme was the same this year, Saturday and Sunday at SIAF were certainly not identical. The first aviation day was dominated by curiosity, anticipation and eagerness. Sunday surprised again with changes that altered the flight demonstration program. Some pilots returned to Kuchyň-Malacky airport again after a year, others were here for the first time.
While Saturday was dominated by warm and hot weather, Sunday started under a cloud with small drops of rain. Therefore, the program of the second day of SIAF had to be modified to adapt the flight demonstrations to the weather conditions. During the whole weekend more than 35 thousand visitors found their way to the Kychyňa-Malacky airport.
On Sunday, the Czech Mi-24/35 helicopter pilots performed their very last foreign performance. However, crowds of people were also waiting for the demonstration of another helicopter - BO 105 C piloted by the well-known Felix Baumgartner. More people's attention was also stolen by the RAF Falcons parachutists, who performed another, literally heavenly spectacle. The American Apache and the Belgian Agusta also showed up in great style. Amazing acrobatic stunts were also performed by the Croatian group Krila Oluje.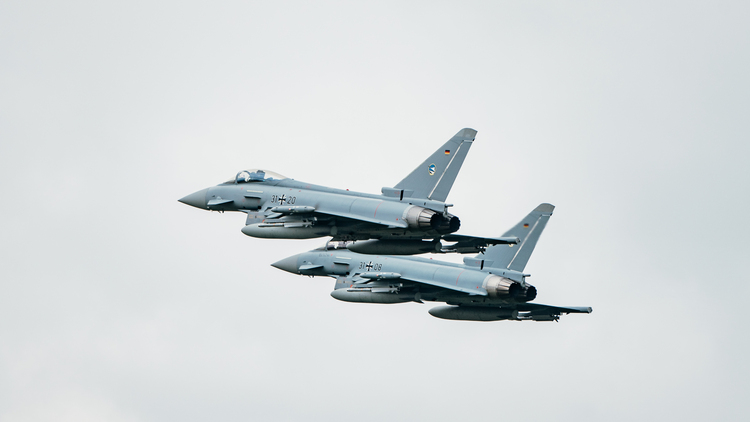 During the both days, flight operations were suspended for a while, due to the news of SIAF. The Ministry of Defence of the Slovak Republic presented to the visitors the self-propelled howitzer Zuzana 2, soldiers from the Special operatipn forces unit and especially the newest tank of the Slovak Army - Leopard 2A4.
After the ground demonstrations were over, the eyes were focused on the sky again. The program was restarted by Jozef Pivarči with L-29 Delfín. The Slovak Spartan also did not owe anything to the rumours about his good manoeuvring skills. Our Blackhawk helicopter also showed its best in several demonstrations. SIAF 2023, this is also Zoltán Veres, an inseparable part of the aviation days.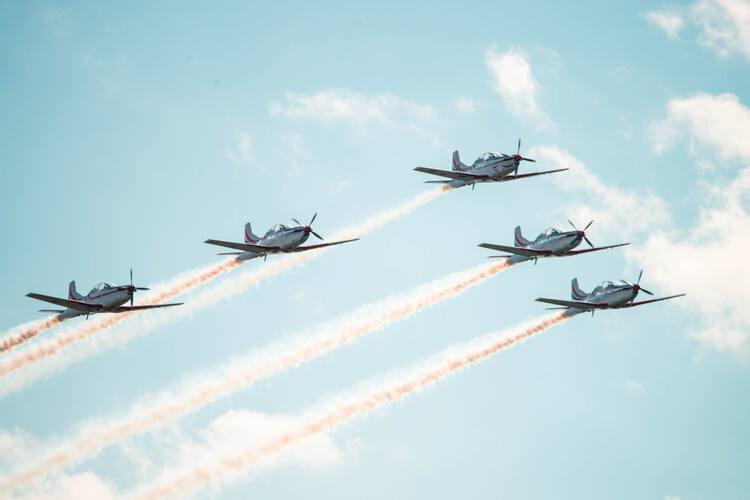 We saw small planes, fighter jets like JAS-39 Gripen or Eurofighter Typhoon, helicopters and paratroopers flying. There were explosions, smoke bombs and flares. Ladies and gentlemen, this was SIAF 2023. If you want to experience an unforgettable aviation experience, come next year to the Kuchyňa air base in Malacky.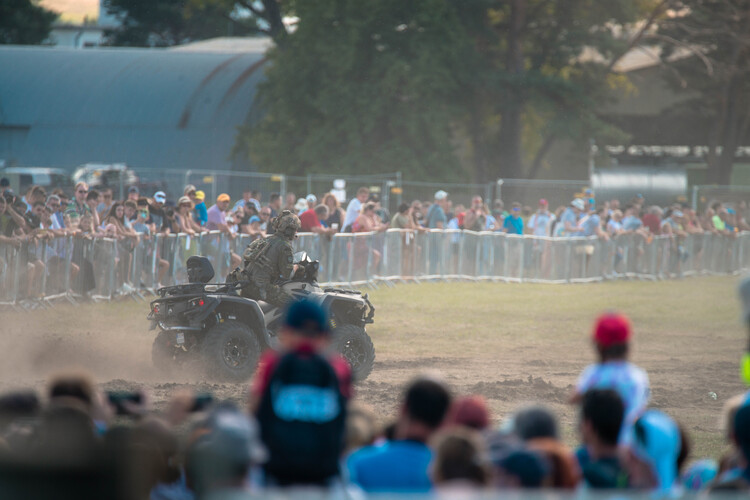 SIAF 2023 Awards:
Best Display Smik Trophy: Krila Oluje
SIAF Flight Director's Award: Spartan C27J
Best Static Display: Airbus A400M
Air Force Commander's Award: Eurofighter Typhoon
Slovak Aviation Agency Award: Viper Team (Viper SD4)